Description
Title : Gundam Series BEST Piano Sheet Music Collection Book / 00, SEED destiny, W, etc
Language : Japanese. This is an official book.
Release Date : 2008
Total Pages : 83 pages
Condition : USED, Very Good, No missing page.


Description:
This is a Japanese Anime (Manga) Gundam Series Sheet Music Book.
OP theme song & ED theme song & Soundtrack are collected in thisbook.
CDs is not included in this book.
Not cheap pirated copies.
If you love these tunes don't miss it!
Even if you cannot read Japanese, you will be able to play perfectly.
Please confirm the title on *You Tube* if you do not know the title wanting it.
You will be able to find it when you input the title.


Song List:
ash like snow (Gundam 00)
friends (Gundam 00)
daybreak's bell (Gundam 00)
wana (Gundam 00)
ignited (Gundam seed destiny)
reason (Gundam seed destiny)
pride (Gundam seed destiny)
invoke (Gundam seed)
Anna Ni Issho Datta No Ni (Gundam seed)
Akatsuki no Kuruma (Gundam seed)
mind education (Gundam W blind target)
just communication (Gundam W)
beyond the time (Gundam char's counter attack)
Meguri Ai (Gundam)

Other Images:


DVC00120.jpg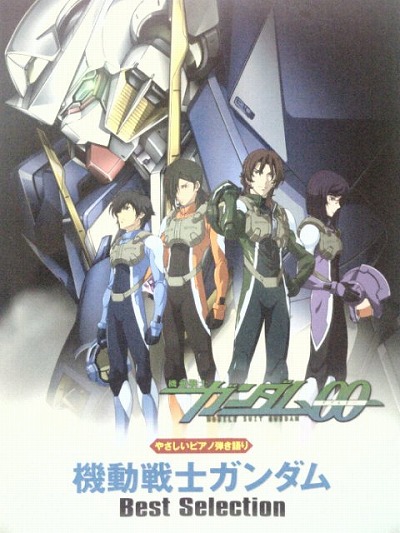 DVC00122.jpg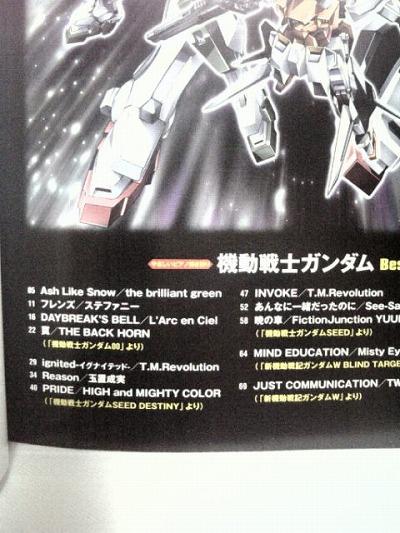 DVC00123.jpg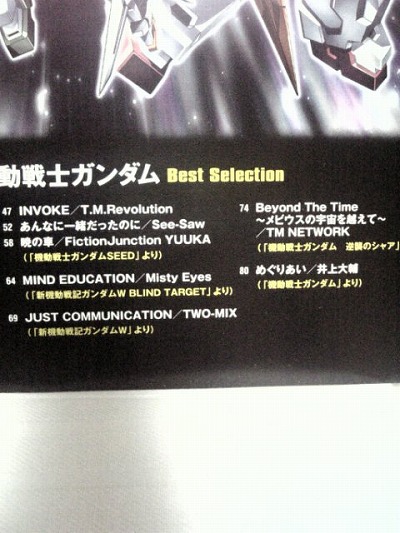 DVC00124.jpg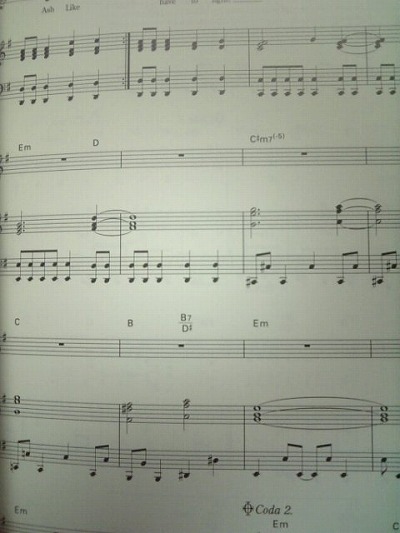 DVC00125.jpg