Description
Title :Chrono Trigger Soundtrack 'Middle rank' Piano Sheet Music Book
Language : Japanese. This is an official book.
Release Date : 2009
Total Pages : 86 pages
Condition : Brand New
This is a Japanese Videogame 'Chrono Trigger' Sheet Music Book.
OP theme & ED theme & Soundtracks are collected in thisbook.
CDs is not included in this book.
Not cheap pirated copies.
If you love these tunes don't miss it!
Even if you cannot read Japanese you will be able to play perfectly.
Please confirm the title on *You Tube* if you do not know the title wanting it.
You will be able to find it when you input the title.
Song List:
Chrono Trigger
Morning Sunlight
Peaceful Days
Guardia Millenial Fair
Wind Scene
Mystery of the Forest
Battle
Manoria Cathedral
Boss Battle 1
Fanfare 1
Trial of kingdom
People Who Threw Away the Will to Live
Lavos' Theme
The Day the World Revived
Robo's Theme
Delightful Spekkio
Boss Battle 2
Burn! Bobonga!
Boss Battle
Utau yama
Sarah's theme
Sealed Door
Chrono and Marle ~ Far Off Promise
Sylbirt
Festival of Stars
Harukanaru toki no kanata e
Ending
Meeting on day when it cleared up
Scattering flower
To destiny
Other Images:
20110527IMG_2584.jpg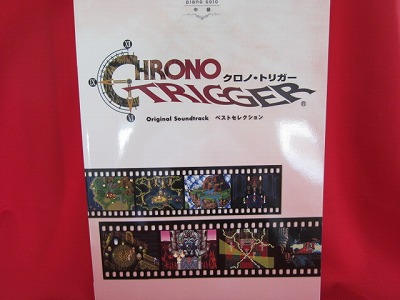 20110527IMG_2585.jpg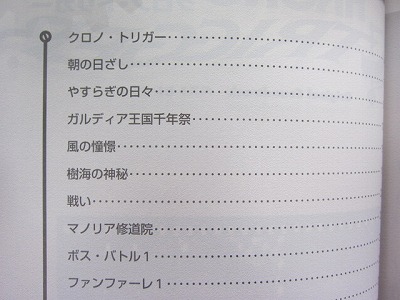 20110527IMG_2586.jpg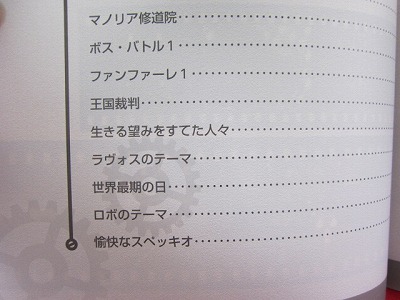 20110527IMG_2587.jpg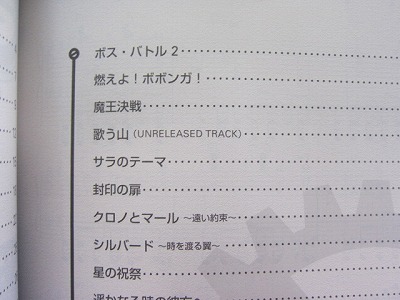 20110527IMG_2588.jpg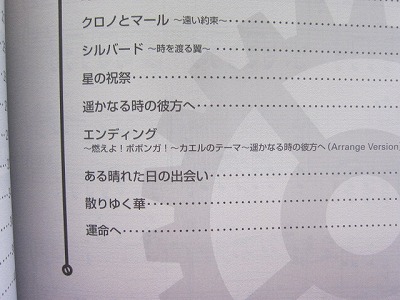 20110527IMG_2589.jpg
20110527IMG_2590.jpg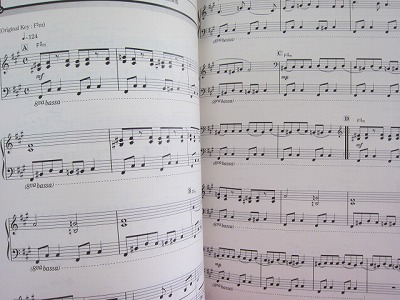 20110527IMG_2591.jpg