Description
Title : Anime OP ED Song "music animedia DX '1989 spring" Sheet Music Book *
Language : Japanese. This is an official book.
Release Date : 1989
Total Pages : 50 pages
Condition : USED, Good, No missing page.


Description:
This is a Japanese Anime (Manga) Sheet Music Collection Book.
OP theme song & ED theme song are collected in this book.
CDs is not included in this book.
Not cheap pirated copies.
If you love these tunes don't miss it!
Even if you cannot read Japanese, you will be able to play perfectly.
Please confirm the title on *You Tube* if you do not know the title wanting it.
You will be able to find it when you input the title.
If you love this Anime don't miss it!

Song List:
SHINING SOUL (Shurato)
Sabaku no Meizu (Shurato)
Jajaumani sasenaide (Ranma 1/2)
HIkari no senshitachi (Mado King Granzort)
Namida no Hanbun (Idol densetsu ERIKO)
Ikarino Jushin (Jushin Liger)
The fire (Jushin Liger)
Bokurano yume ni yorosiku (Miracle Giants Doumu kun)
Yasashikusareta anokimochi (Miracle Giants Doumu kun)
Hitomino nakano mirai (Aoi Blink )
Still love her (City Hunter 2)
Seisyun no sagashimono (Meimon daisan yakyubu)


Other Images:

IMG_0205.jpg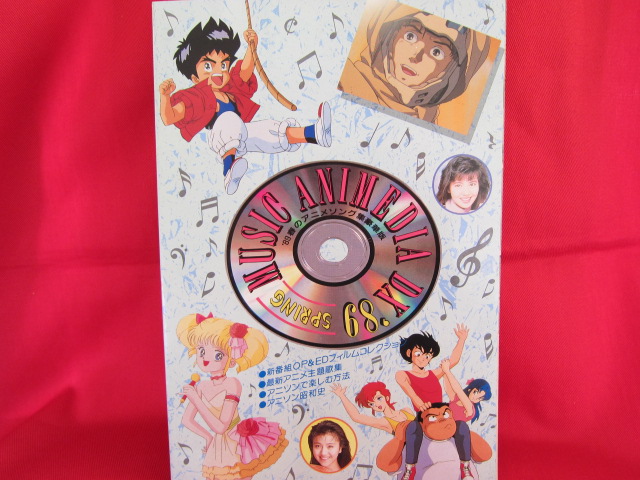 IMG_0206.jpg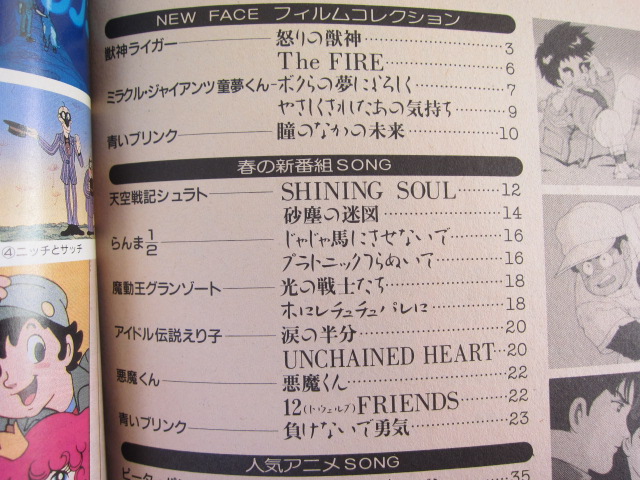 IMG_0207.jpg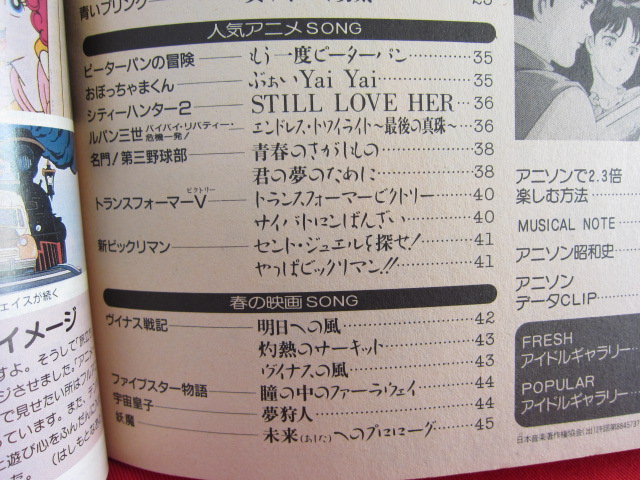 IMG_0208.jpg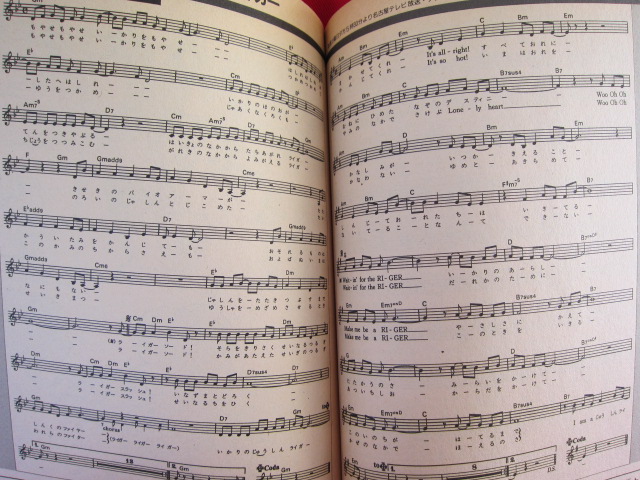 IMG_0209.jpg