About Anime Art Book Online
Anime Art Book Online.com is specialty stores of the Japanese Anime art book and Videogame strategy guide and back issue, Photo book etc.
Our online shop is open 24 hours a day, 7 days a week.
We ship to worldwide.
Working closely with the leading suppliers, we also strive to be the most comprehensive and reliable source of product information including the availabilities.
Our Mission
The Anime Art Book Online's mission is simple – to be the largest, best source for Japanese Anime Book & Japanese video game Book in the world!
Our goal is to be the leading retailer in the Anime industry by having the highest level of customer satisfaction, the largest selection of books, competitive prices, the fastest shipping, and second to none customer service.
Company Profile
Our company was established for sales of controlling undergarment in April 1,1994.
A new post(online business) is established in 2009.
Our online business began first on EBAY in 2009.
We were given the title of Top-rated-seller from EBAY around half a year.
The Anime Art Book Online was established in 2010.
Company Info
Company Name: Adomidori co.,ltd.
Site Owner: Tetsuya Yoshioka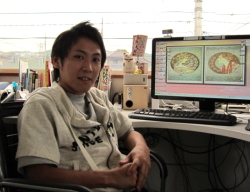 Address:

Adomidori co.,ltd  4053-5
Ishihara-machi Takasakishi
Gunma 3700864
Japan
Fax Number: +81-27-324-1249
Web site: https://www.animeartbookonline.com
E-mail: info@animeartbookonline.com